The 2023 Address was delivered by 2023 NSW Australian of the Year Local Hero Amar Singh on Friday, 20 January at the Rosehill Gardens Racecourse in Western Sydney.
This annual event held in the lead-up to Australia Day provides everyday Australians a unique opportunity to hear from a prominent and inspirational individual as they speak passionately on matters they consider to be of national importance.
Mr Singh, founder of Turbans 4 Australia, delivered a powerful talk in which he detailed his experience of being a migrant to Australia and pushed for a more compassionate and tolerant society.
Watch the 2023 Australia Day Address
About Amar Singh
Amar Singh was named NSW Local Hero at the NSW 2023 Australian of the Year Awards in November.
He founded Turbans 4 Australia in 2015 in a bid to counter racism, foster multiculturalism and show Australians that the traditional beards and turbans of his Sikh faith were nothing to be afraid of.
Through his team of dedicated volunteers, Amar's organisation helps Australians in need, and specialises in disaster aid and food relief.
Every week, Turbans 4 Australia packages and distributes up to 450 goods and grocery hampers to people experiencing food insecurity across Western Sydney.
The organisation has also delivered hay to farmers experiencing drought; supplies to flood victims in Lismore and bushfire-impacted people on the South Coast; and food hampers to the isolated and vulnerable during the COVID-19 lockdowns.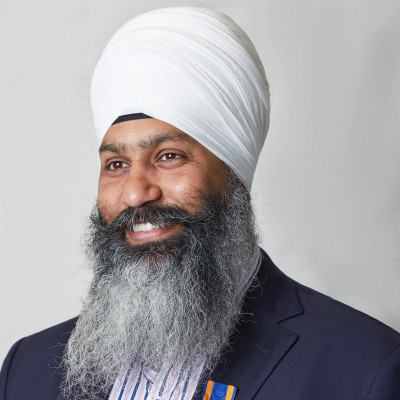 Previous Address Speakers