Australia Day Council of NSW
The Australia Day Council of NSW was established by the NSW Government in 1981 following the formation of the National Australia Day Council in 1979.
With the approach of the Australian Bicentenary in 1988, the Australia Day Council of NSW was tasked with delivering quality, creative, innovative and diverse community events and being the custodian of sharing and enhancing Australian identity and culture.
The councils vision is to inspire national spirit and enrich the life of the nation. It works with and for the community to:
unite the people of NSW
promote excellence in service to the nation
lead discussion and debate in building our shared future.
The Australia Day Council of NSW is appointed by the Premier of NSW. The Department of Premier and Cabinet provide the secretariat from which the council operates.
The council is part of the Australia Day National Network, which also includes the National Australia Day Council, other state and territory Australia Day organisations, and hundreds of local councils and committees.
Andrew Parker
Andrew Parker is a senior executive with experience spanning international public affairs, public policy, communications and government. He is Chief Sustainability Officer for Qantas Airways Limited.
Originally a print and television journalist, Andrew worked as producer at The Australian, News Corporation and the Nine Television Network. Andrew was also a press secretary and senior adviser to various political leaders and ministers in Australia, and Managing Director of an international public relations and public affairs firm in Canberra. In 1998 he establishing his own firm, Parker and Partners.
In 2007 Andrew became Senior Vice President for Global Public Affairs, International Affairs, Industry Affairs and Environment at Emirates Airline based in Dubai. In 2013 he returned to Australia to take up his role at Qantas. He serves on a number of tourism, transport and charitable boards.
Andrew's specialties include management, global public and international affairs, public policy, government and lobbying, issues management, environment and communications.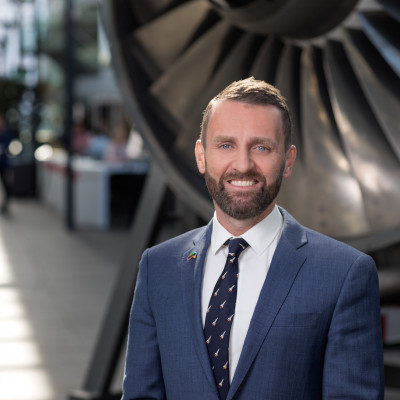 Yvonne Weldon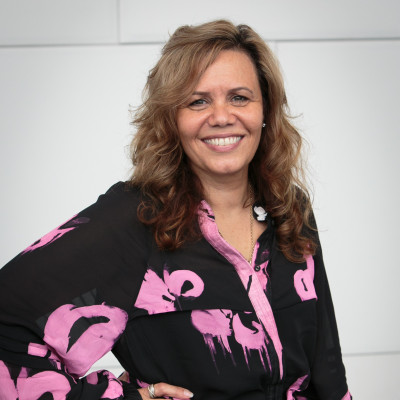 Yvonne Weldon is a proud Wiradjuri woman and maintains strong ties to her homelands of Cowra and the Riverina areas in NSW. From a young age Yvonne has maintained a strong passion and commitment to bringing about positive change for Aboriginal people and communities.
Yvonne is the Deputy Chairperson of Metropolitan Local Aboriginal Land Council. She has a passion for improving the lives of all through health, Aboriginal rights, children's rights, education, research and evaluation.
Yvonne received an award from the Australasian Evaluation Society for her contribution to the Evaluation of the NSW Aboriginal Child and Family Centres, was shortlisted for the Queensland Literary Awards Unpublished Indigenous Writer – David Unaipon Award and was recently awarded the Faber Writing Academy Scholarship by Allen & Unwin.
Melissa Abu-Gazaleh
Melissa Abu-Gazaleh is passionate about young men's health and wellbeing. At age 19, she founded and became CEO of the Top Blokes Foundation, a boys' health organisation which has since worked with more than 11,000 young men. The foundation has become one of Australia's leading boys' social education organisation.
Melissa was the 2017 EY Social Entrepreneur of the Year and 2016 NSW Young Australian of the Year, and was named in the Australian Financial Review's Top 100 Women of Influence. She has authored chapters for two books and is also an acclaimed speaker.
Melissa believes that empowering young men to challenge and redefine their own thoughts and behaviours is key to reducing social issues including youth suicide, family violence, drug and alcohol abuse, and other anti-social and risk-taking behaviours. She is passionate about youth leadership and empowering young men to be agents of change today.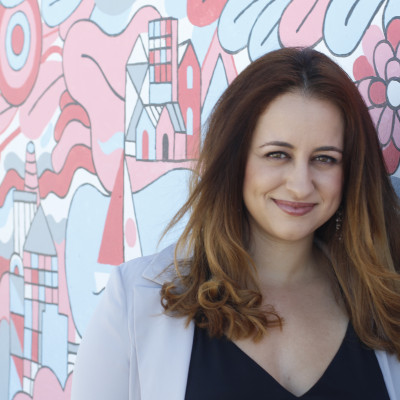 Greg Daniel AM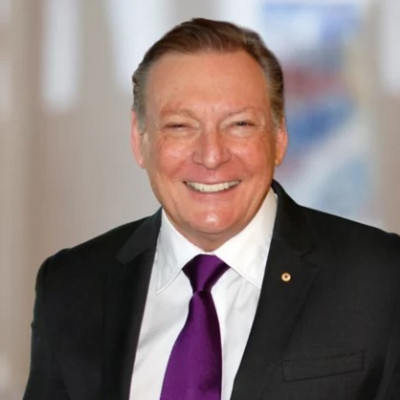 Greg Daniel AM is one of Australia's most experienced marketing communications executives and was awarded the Order of Australia for his role as Chairman of the Communications Commission for the Sydney Olympic Games. Greg is currently the National Practice Leader for KPMG SR7.
Greg founded SR7 in 2008. The company is widely recognised as Australia's leading social media intelligence and research firm, and became a division of KPMG in 2014.
Greg has held previous directorships with Tourism Australia, The Sydney Symphony Orchestra, National Institute of Dramatic Art and The Historic Houses Trust NSW.
Dr G.K (HARI) Harinath OAM, MBBS, DTM&H
Dr Harinath OAM is Chairperson of Multicultural NSW, Chairperson of Parramasala, General Practitioner and Managing Director at the Eastgardens Medical Centre, and a member of the NSW Centenary of Anzac Advisory Council.
His former achievements include roles as Chairman and board member of Cricket NSW, board member of Cricket Australia, board member of the South East Area Health Board and President of Sydney Cricket Club.
Dr Harinath was awarded an Order of Australia Medal in the 2009 Queen's Birthday Honours for service to cricket through executive roles at the state and national level, and to the community. Dr Harinath was also awarded the Pravasi Bharatiya Samman (award) by the President of India in 2017, the highest honour conferred to Indians living overseas.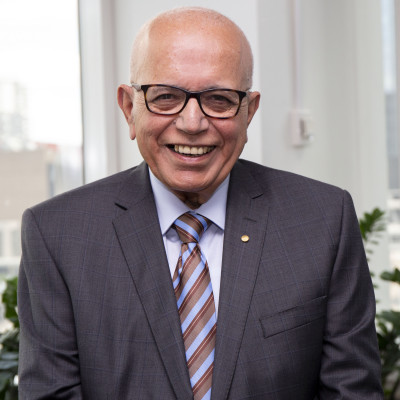 Faye McMillan AM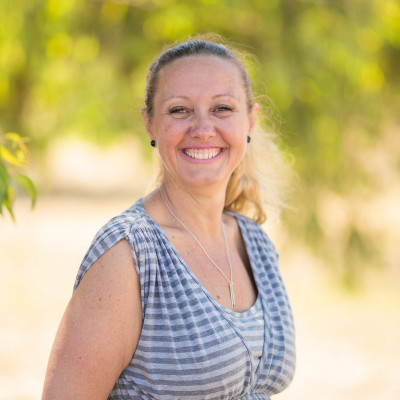 Professor Faye McMillan AM is a Wiradjuri yinaa (woman) from Trangie, NSW. Faye is an inaugural Atlantic Fellow and was a founding member of Indigenous Allied Health Australia, for which she was also a board member and Chairperson. She is the Director of the Djirruwang Program – Bachelor of Health Science (Mental Health) at Charles Sturt University.
Faye holds a Doctor of Health Science, a Master of Indigenous Health Studies and a Bachelor of Pharmacy, and is Australia's first registered Aboriginal pharmacist. She was recognised in the 2017 Who's Who of Australian Women and in the 2014 Australian Financial Review 100 Women of Influence. Faye's research interests include nation building, Indigenous women in leadership roles, and mental health.
Faye is a proud mother to Kye and Ethan, as well as a daughter, granddaughter, sister, aunt and friend. She seeks to use her own lived experiences to make a difference and share the transformative opportunities that education can provide.
Steve Cox
Steve Cox is the Chief Executive Officer of Destination NSW, the NSW Government's tourism and major events agency.
Destination NSW is the lead agency, champion and voice for the NSW visitor economy. It also owns, manages and produces Australia's largest event, Vivid Sydney.
Steve is a passionate and energetic champion for Sydney and regional NSW. He drives the strategic direction of Destination NSW, including the delivery of the Visitor Economy Strategy 2030 to ensure NSW is the premier visitor economy of the Asia Pacific by 2030.
Steve is also a Director on the Boards of Business Events Sydney (BESydney) and the Australian Tourism Data Warehouse.
Prior to joining Destination NSW in 2020, Steve was the Managing Director of Dymocks for eight years, where he launched several high-growth business channels for the company. Before Dymocks, Steve held senior roles with David Jones and the Specialty Fashion Group. Steve holds an MBA with Macquarie University – Graduate School of Management.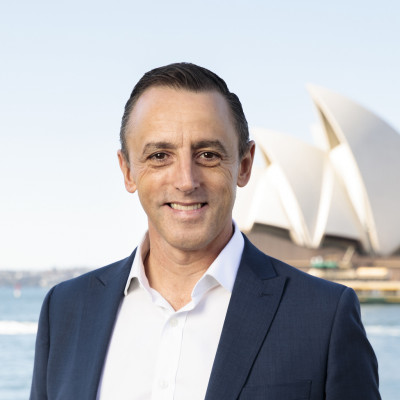 "The role of this council, as volunteers and professionals from across the state and with diverse backgrounds, is to help create an Australia Day that respects, reflects and celebrates this extraordinary country."
Andrew Parker, Chair, Australia Day Council of NSW