2022 Harbour Program Wrap-Up
The annual maritime extravaganza the Ferrython, one of Australia Day's most iconic, popular free events, again celebrated the magnificent Sydney Harbour in all its glory.
The winners
The four Emerald-class ferries: the May Gibbs (Mother of the Gumnut Babies); Catherine Hamlin (Maternity healthcare pioneer in Ethiopia); Victor Chang (Heart surgeon and humanitarian); and Pemulwuy (Bidjigal man, warrior and resistance leader), raced to the Harbour Bridge on Wednesday morning, with Pemulwuy taking the line honours for 2022.
There were many vessels competing on the harbour for either finish line honours or best dressed, with the majestic Tall Ships Race and Soren Larsen winning the traditional race on the Harbour. Up to 2000 boats were out on the harbour on Wednesday enjoying the vibrant atmosphere.
The Australia Day Harbour Parade made some waves and celebrated some of Sydney's most iconic vessels in a dazzling display of fun and national spirit. Vessels of all shapes and sizes proudly dressed their decks, showing off their wacky, patriotic, fancy dressed or elegantly decorated boats on the best harbour in the world.
Boats and crews paraded in their national day finest and battled it out for best dressed and cheeky prizes such as the Going Overboard Award (the most imaginative vessel) and the Budgie Smuggler Award (best small vessel)
Ferrython: Pemulwuy
Tall Ships Race: Soren Larsen won by a splinter after what looked like a tie for the first time in Tall Ships Race history
Harbour Parade:
Budgie Smuggler Award (Best Small Vessel) – Gunga Din
Hello Sailor! Award (Best Newcomer) – Spring Fever
Best in Show Biz (Best Commercial Vessel) – Sydney Sundancer
Captain's Choice Award (Best Dressed) – Norman
Going Overboard Award (Most Imaginative) – Buccaneer
Sydney Sundancer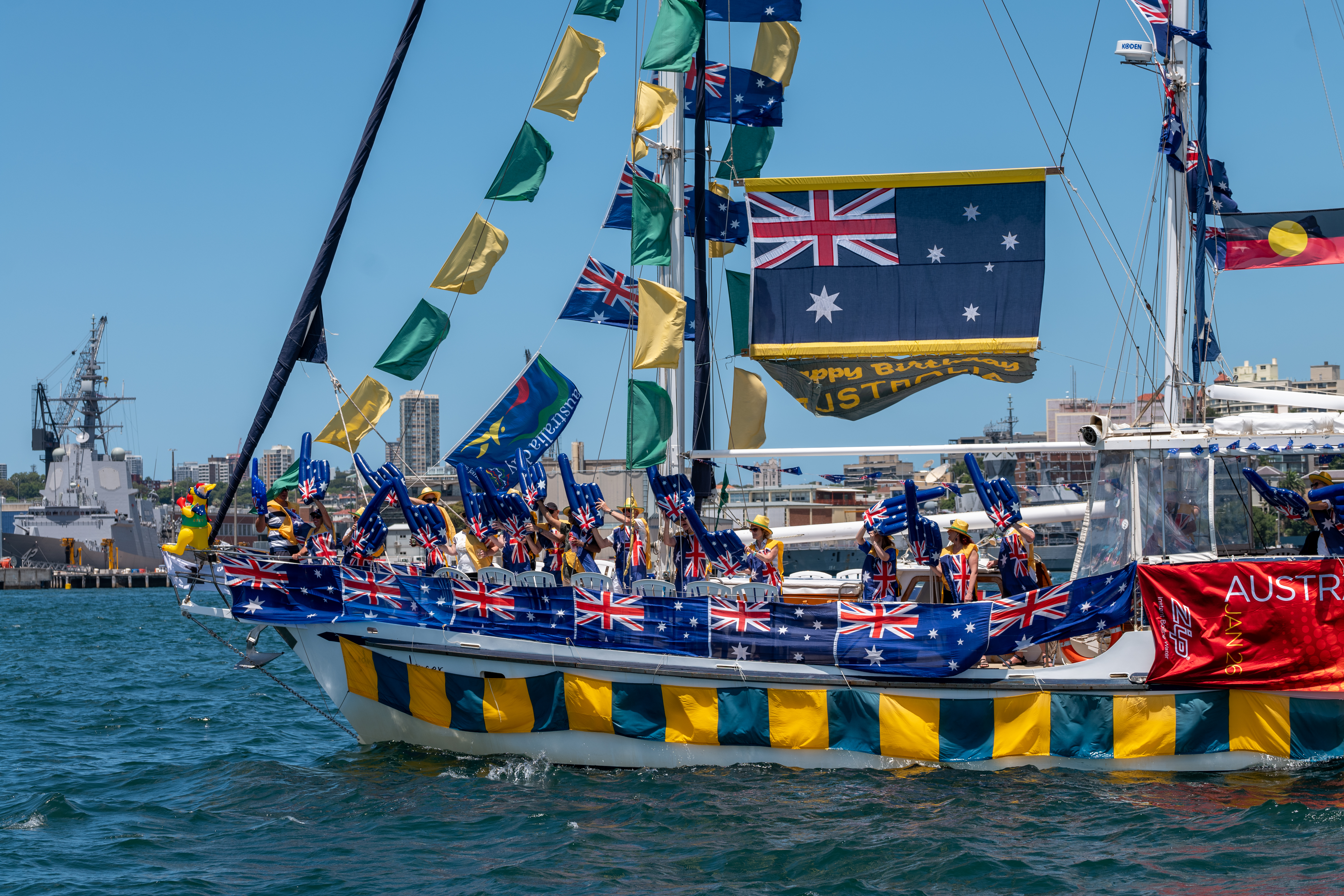 Spring Fever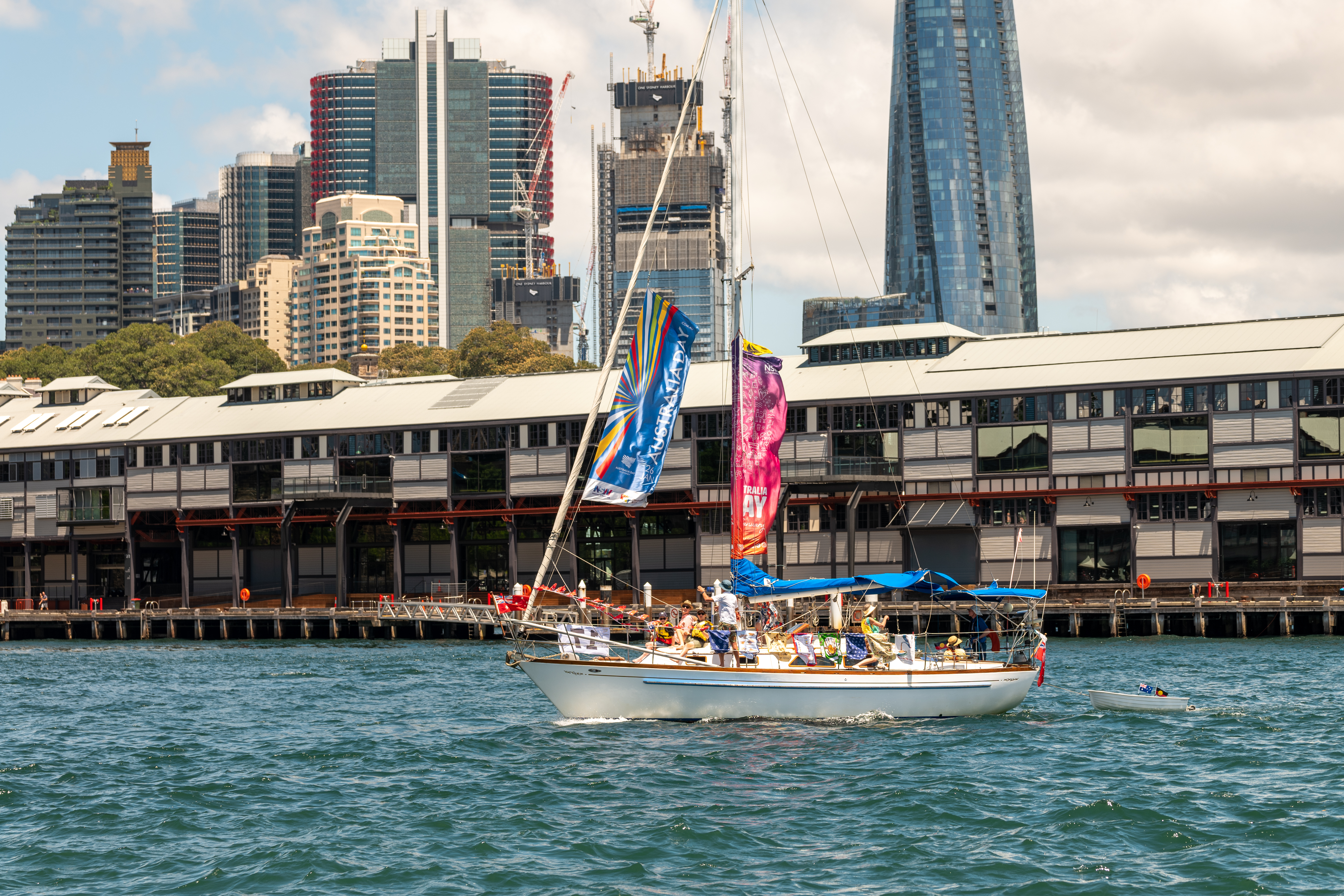 Norman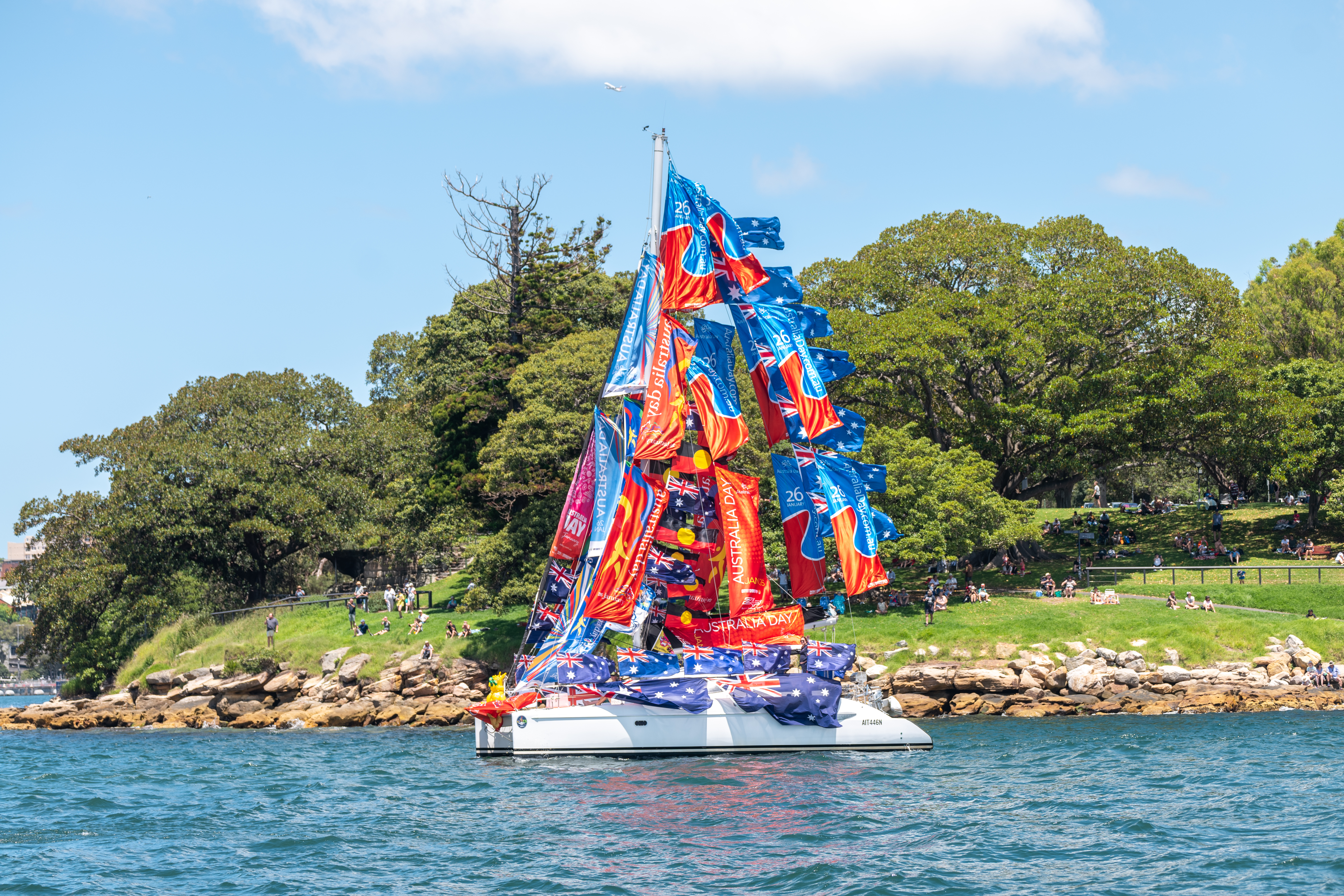 Thank you to our Harbour Parade Prize contributors