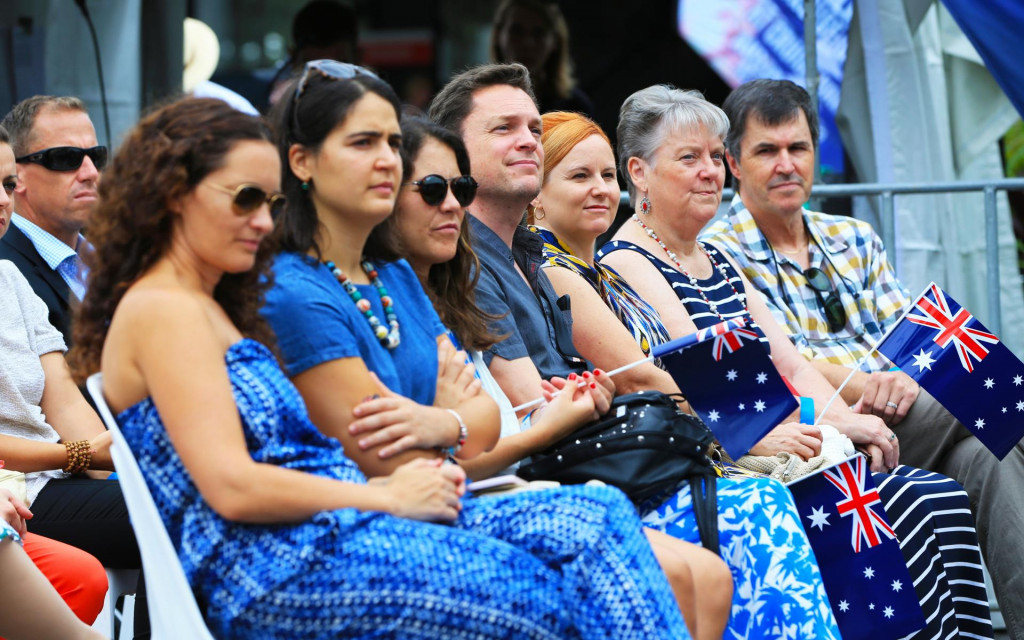 Share your Australia Day celebrations using #spiritofsingleton and tune in to the livestream of our Australia Day ceremony at singleton.nsw.gov.au.
COVID-19 restrictions mean we can't come together for our usual Australia Day celebration in Singleton. But that doesn't mean we can't still share what being Australian means in our community.
Get into the #spiritofsingleton this Australia Day by sharing your favourite Aussie tradition, pastime, recipe or photo to Facebook or Instagram as part of our virtual community celebration in 2021 using #spiritof singleton
You can also tune into the livestream of the official Singleton Australia Day Ceremony on Tuesday 26 January 2021 at 9:30 AM. Hear from Australia Day Guest Charles Croucher, welcome our newest Australian citizens and watch the announcement of the Singleton Citizen of the Year and Young Achiever of the Year.
This event is delivered by Singleton Council.
Please note: Occupiers of premises or event organisers are responsible for adhering to any relevant public health orders, as well as preparing and implementing a COVID Safety Plan (if required). For the most up to date information about this event, please refer to the event organiser's website.
Being COVID Safe is a responsibility we all share
Practice safe behaviour wherever you go. Check nsw.gov.au/covid-19 for health and wellbeing advice, case locations, symptoms, testing clinics and what you can and can't do under the rules.