The Australia Day Council of NSW provides local councils with certificates for the award recipients of:
Citizen of the Year
Young Citizen of the Year
Sportsperson of the Year
Australia Day Award
Environmental Citizen of the Year Award.
Each council has its own award guidelines and nomination process. For more information on nominating your local Citizen of the Year, contact your local council.
Environmental Citizen of the Year awards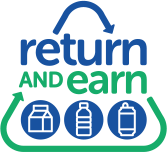 The Environmental Citizen of the Year Awards, presented in partnership with Return and Earn, recognise environmental champions within communities.
Nominees may be recognised for work such as:
preserving the environment
using the Return and Earn scheme to fundraise for a meaningful cause
fostering partnerships that achieve litter reduction and recycling outcomes.
Local environmental award recipients can go in the running for the state winner title – a platform to further showcase their contribution to the environment.