Sydney Lord Mayor's Citizenship Ceremony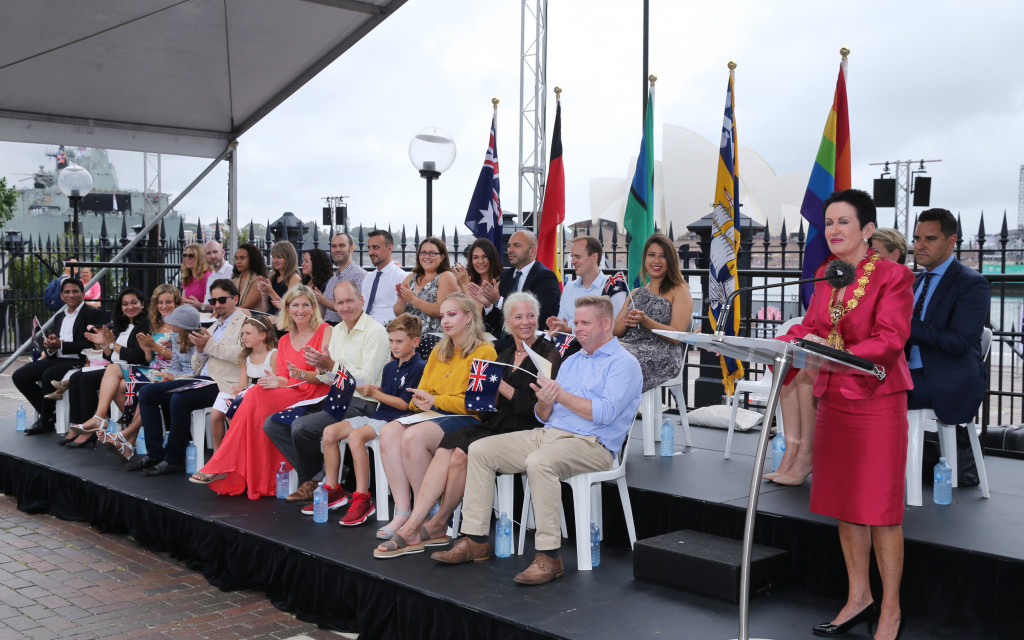 Join the Lord Mayor of Sydney in welcoming our newest Australian citizens.
Australian citizenship celebrates our incredible diversity while acknowledging the shared values and freedoms that unite us all.
At citizenship ceremonies across NSW since 26 March 1954, new citizens have taken the pledge of commitment to become part of our Australian family.
To become a citizen on our national day is special. Each year, the Sydney Lord Mayor's Citizenship Ceremony welcomes our newest Australians whose personal journeys remind us of the values and beliefs that underpin Australia Day and our national identity – as well as promoting diversity and inclusion.
Becoming a citizen at the Sydney Opera House
In 2021, the Sydney Lord Mayor's Citizenship Ceremony will be held in the Yallamundi Room of the Sydney Opera House. Yallamundi means 'storyteller' in Sydney language.
Below are the unique and fascinating stories of the the people who will become citizens at the Sydney Opera House on 26 January 2021.
Note: Due to COVID-19 restrictions, this event is invite only. Everyone is invited to tune into the livestream to watch this event from home.
What it means to become an Aussie citizen
In the 16 years that Clover Moore has been the Lord Mayor of Sydney, she has made over 25,000 people Australian citizens in over 300 ceremonies.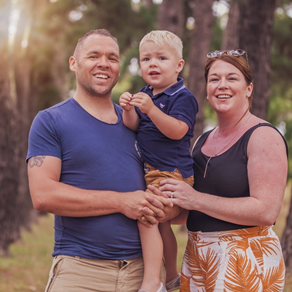 Claire and Leon
Born in the United Kingdom, living in Forest Lodge
"We came to Australia initially for one year in 2012 after hearing so many good things about the country and lifestyle.

We were both 30 at the time so it was a now or never moment. We both fell in love with Sydney and Australia straight away and I was able to secure sponsorship which led to permanent residency for us both through my then, and still employer where I work as an insurance broker.

My husband Leon is a maintenance technician looking after Chifley Tower in the CBD."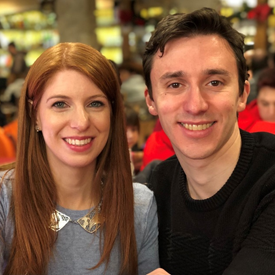 Gabriel
Born in Italy, living in Waterloo
"My Australian journey started when I was a little boy near the Italian Alps, dreaming of a land far away with koalas, kangaroos and almost infinite landscapes. Finally, ten years ago I managed to come here and meet the woman of my dreams and we're now expecting a baby girl.

During my time in Australia, I made a second home with family, friends and a new career. I've learnt about a culture very similar to mine and yet different. The little things make Australia unique, its wide skies, sunsets, leaving the cities and feeling awed by the natural wonder and living in harmony with people from all over the world.

I've aspired to become an Australian citizen for a very long time and today is the proud day that my journey leads me to a present where I feel that I truly belong home, here in Australia."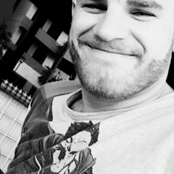 Christopher
Born in Germany, living in Waterloo
"I'm a thirty-year-old plumber who came to Australia over eight years ago. Like most young Europeans, as a backpacker, I wanted to travel, meet people, see things, challenge myself and broaden my horizons, and Australia has always fascinated me.

Very soon after my arrival I was lucky enough to meet some awesome people who mentored me, helped me with my travels, my job search, my visa applications and were there for me when I had my ups and downs. I am really lucky to call them my friends and I probably wouldn't be here if I hadn't met them.

I love Australia, its beautiful weather, its stunning beaches, its amazing food, and forward-thinking people. It's hard from time to time being so far away from my family but I couldn't be happier and wouldn't change a thing if I could. My mum and my nana visited last year. They've had a fantastic time and now completely understand why this is home for me now."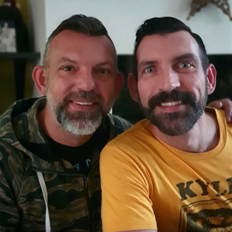 Christian
Born in the United Kingdom, living in Darlinghurst
"Achieving the state of citizenship has been a journey that has taken 7 years. I initially came to Australia to visit my brother who has lived here since 2003 and instantly fell in love with it.

As I have slowly moved through my first temporary visa to gaining permanent residency status and finally now citizenship, I have appreciated ever more how many opportunities Australia has to offer, as well as the reasons people want to be a part of the Australian community.

These opportunities have resulted in me opening my own Osteopathic clinic last year. From the joy I get treating my patients over these years, to meeting my partner of 6 years, from the invaluable group of friends I have made to most of all, the opportunity of once again living close to my brother, I am so grateful that I can now call Australia my home."
Photo: Chris at right with his brother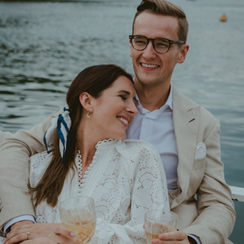 Malin
Born in the United States of America, living in Darlinghurst

"After 6 years in beautiful (but terribly cold) Stockholm, I found myself longing for the sun and sea of the Southern California I grew up in. When a friend suggested traveling to Australia in early 2013, I jumped at the opportunity!

Upon landing in Sydney, the strangest thing happened - I suddenly felt at home. Foreign streets seemed at once familiar and every unknown face I swore I recognised. Of course, none of that was possible but such was the pull of this incredible country.

Weeks into our travel, I met the love of my life and have been fortunate enough to spend the last 7+ years calling Sydney home. I feel lucky beyond compare to have found a country of belonging, a nation so welcoming, and a people so genuine.

The honour to be called an Australian citizen is a responsibility that I promise to not take lightly and will forever cherish."
Photo: Malin at left with her partner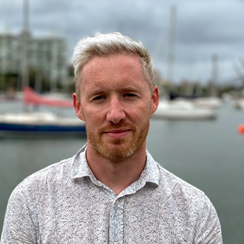 Will
Born in Ireland, living in Beaconsfield
"I came to Australia 9 years ago after traveling South America for a few months. I came with some friends who had planned to come to Australia to work and travel. I'd never planned on staying and making Australia my home however once I arrived in Sydney I couldn't leave. From the beautiful beaches, nature, people, and animals (I get a pair of lorikeets on my balcony every day who stop by and hang out).

Fortunately, I landed a job in my field within the first month in Sydney - evidence of the abundant opportunity this country offers. A sponsorship from the company eventually led to my permanent residency, and now I celebrate my citizenship - on Australia Day, no less. Currently, I work as a manager for a fantastic tech company in Sydney. I'm grateful for the endless opportunities and freedoms Australia offers.

Although I never expected to stay in Australia, now I can't imagine living anywhere else in the world. I came to Australia on a holiday and was mesmerized by the natural beauty of this country - the land, animals, and the people. What started as a working holiday quickly evolved to plans which would include making Australia my home."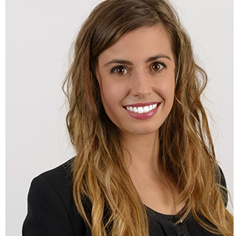 Audrey
Born in France, living in Darlinghurst
"My name is Audrey. I am 29 years old. I was born and raised in France, and at the age of 19, needing a change, I moved to Australia in 2010. I decided to take a gap year to reflect and decide on what was going to be next for me. I decided to come to Australia to improve my English and do something productive with my time as well as travel. Being an outdoor lover, this country sounded right up my alley.

I fell in love with Sydney, the lifestyle, the people, and for the first time in my life, felt at "home" in a place totally foreign to me and away from France.

In Australia, if you're capable and show motivation, you're given a fair chance to grow and develop. If you're a go-getter like I am, the sky is the limit and people will give you a hand to reach your goals. There's a real sense of "mateship" which is one of the reasons why I love Australia and call it home. It hasn't been easy and it took me more than 7 years to obtain my residency but I was resilient and never gave up because I knew it was worth fighting for.

Outside of work, you can find me exploring the beautiful outdoors NSW has to offer. I live an active lifestyle and enjoy spending quality time with friends."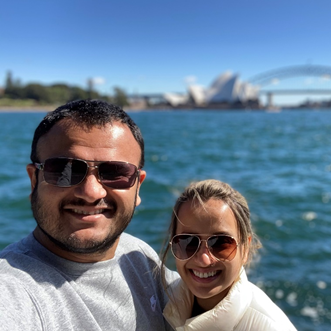 Duhita and Abhijeet
Born in India, living in Sydney
"Born in Mumbai, we were high school sweethearts who were always keen to pursue a life together, which gave us personal and professional growth.

After five years living in Singapore, a chance conversation with friends led us to consider Australia as a potential destination to fulfil our ambitions.

We landed in Sydney on the morning of 21st July 2015, and life has never been the same since that glorious day.

The amiable and accepting culture of Australian saw us make friends that are now family to us. With them we've enjoyed the great outback, gone camping, stayed at absolutely gorgeous locations across the country, sampled volumes of the delicious Australian wines, gins and craft beers and most importantly come to think of Australia as our home.

Having the privilege to now call ourselves Australians and this great nation home is the most joyous milestone in our lives."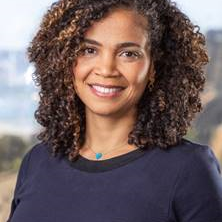 Hayat
Born in Morocco, living in Paddington
"I was born and raised in Morocco. in 1999, at age 18, I left Marrakech, with no idea I was about to set off on a 16 year 'world tour' before finally finding my new home, Australia in 2015.

I have worked and lived in New York, London, Paris, Dubai, and Singapore where I met my husband Benjamin. When we met, I was set on putting down roots in New York. In 2014 he invited me to his brother's wedding in Sydney and planned an extraordinary 3-week tour to show off his country. I was so amazed by the warm and friendly people, the stunning nature and beaches, and the lifestyle. We moved here in 2015, and I have never looked back since.

Although very far from my family, Australia quickly felt like home. I have made lifelong friendships, I have had professional opportunities, and in May 2020, Ben and I welcomed into the world our beautiful baby girl, Layal.

Regardless where our next experiences take us, Australia will always be the home I return to and I am so incredibly grateful to this country for the welcome it's given me, the opportunities it's offered me, and most of all the family it gave me."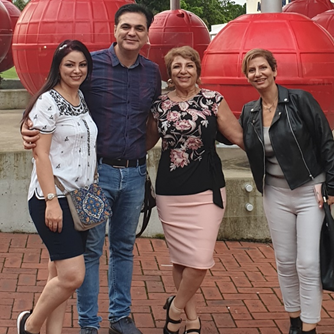 Sohiela
Born in Iran, living in Sydney
"I came to Australia when I married my husband who was already an Australian citizen. I knew very little about Australia. We lived in Brisbane for a couple of years. I believe Australia is the most beautiful and blessed country in the word. Australia is a multicultural country and government is very supportive."
Please note: Occupiers of premises or event organisers are responsible for adhering to any relevant public health orders, as well as preparing and implementing a COVID Safety Plan (if required). For the most up to date information about this event, please refer to the event organiser's website.