Sydney Harbour day-time program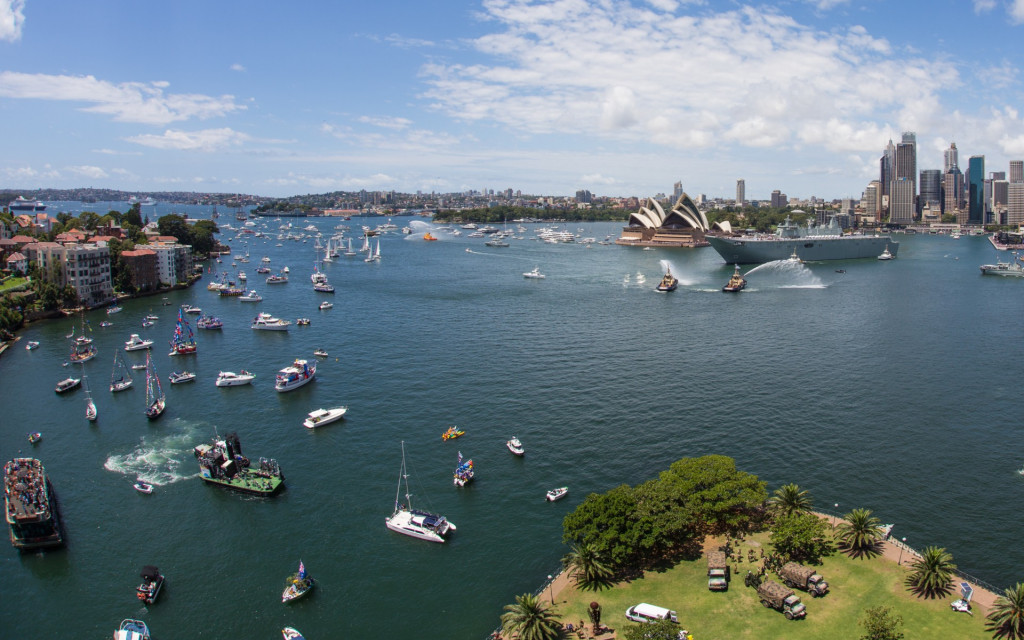 Where
Sydney Harbour and Circular Quay foreshore
Australia Day 2021 activities and events will be significantly different to previous years due to COVID-19.
Some of events traditionally held on Sydney Harbour on 26 January are not going ahead in 2021. These include:
Ferrython
Harbour Parade
Tug and Yacht Ballet
Tall Ships Race
Day time activities on Circular Quay foreshore will also not be taking place.
We look forward to welcoming these events back in 2022.
What's on in 2021
The Salute to Australia will be held at Government House Sydney (rather than on Sydney Harbour and the Circular Quay foreshore). It will be a private ceremony and is not open to the general public. We encourage you to watch this ceremony on ABC TV or iview.
Other events that are on in Sydney Harbour are: