Where
Sydney Opera House
2 Circular Quay East, Sydney, NSW, 2000
Share
Get your Free Tickets
Free tickets for a showcase of Australian culture and talent
You don't want to miss a seated outdoor concert like this! FREE for event-goers, this Australia Day.
Limited free tickets to the COVID-safe Australia Day Live seated concert at the Sydney Opera House Forecourt will be available at www.australiaday.com.au from 18 January 2022 at 10am until booked out.

No tickets are required for the foreshore vantage points. Spectators can head down to the Circular Quay Foreshore and join the atmosphere at one of the many vantage points.
For tickets to one of the accessible viewing areas on Australia Day please email [email protected] or visit www.australiaday.com.au for further details and to register.
Reflect. Respect. Celebrate
A fitting finale to our national day, the Australia Day Live outdoor concert at the Sydney Opera House Forecourt and spanning Circular Quay promises to inspire and offer hope after a challenging couple of years.
Some of the country's brightest musical stars will make their mark on well-known Aussie smash hit songs, entertaining ticketholders and those enjoying a summer evening around the Circular Quay foreshore. The free outdoor seated concert will be complemented by choregraphed pyrotechnics and maritime manoeuvres featuring a flotilla of lit vessels, jet skis, fly boarders and a parachute display, the concert finale of a spectacular fireworks and light display will illuminate Sydney's most iconic landmarks and harbour and showcase Sydney to the world.
The concert will be broadcast live on ABC TV and ABC iview from 7:30pm to 9:30pm.
Best view of Australia Day Live from Circular Quay
West Circular Quay is the best vantage to experience the free outdoor Australia Day Live concert, which includes the maritime show and fireworks. No tickets are required for the Circular Quay precinct.
Spectators can hear and see the concert performances taking place at the Sydney Opera House Forecourt stage from audio speakers and large digital screens at west Circular Quay - First Fleet Park, MCA lawn, Overseas Passenger Terminal and Campbells Cove.
The Western Circular Quay foreshore is also the best vantage point for the Australia Day projections on the sails of the Sydney Opera House.
For a truly special experience with front row seats to the fireworks, book a dinner cruise on board a spectator vessel. Tickets are now available.
Other Vantage Points
Spectators can also access East Circular Quay and the Sydney Opera House Western Broadwalk to view the fireworks and maritime show. These locations will have no sound or screens to watch the concert and performances taking place on stage at the Sydney Opera House Forecourt.
Avoid crowding where possible, take advantage of the open spaces and spread across the foreshore throughout the day and evening. It is a requirement to keep to the 1.5 metres outdoors and 1 per 2 square metres indoors.
Australia Day Artist Line-up
An all-star line-up including William Barton, Casey Donovan, Shane Howard and Isaiah Firebrace will make their mark on iconic Australian hits at the 2022 Australia Day Live outdoor concert as they inspire and entertain the nation on January 26.
Incredible artists will unite in this uplifting show celebrating the Australian spirit, INXS founding member turned solo artist Andrew Farriss, rock musician Jon Stevens, country singers Amber Lawrence, Hayley Jensen, Kirsty Lee Akers and Aleyce Simmonds performing a stunning reimagined version of True Blue, tenor Mark Vincent, the multi-talented opera artist Josh Piterman, the KARI singers, and Koomurri dancers, all backed up by music maestro John Foreman's Aussie Pops Orchestra.
Acclaimed soul singer Emma Donovan will join Shane Howard, William Barton and other performers from around the country in a moving multi-artist concert opening segment and tribute to Aussie rock band Goanna's smash hit Solid Rock, Sacred Ground, in the song's 40th anniversary year.
Limited free tickets to the COVID-safe Australia Day Live seated concert at the Sydney Opera House Forecourt will be available at www.australiaday.com.au from 18 January 2022 at 10am.
You can also watch the 2-hour Australia Day Live concert from Sydney Opera House live on ABC TV or ABC iview from 7:30pm.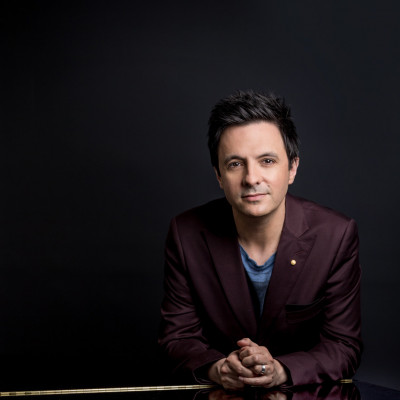 JOHN FOREMAN OAM – Australia Day Live Creative Director
John Foreman OAM is a musical director, event director, pianist and composer, plus a well-recognised face on Australian television. He's the man behind many of the biggest events in Australian entertainment.
In 2015 John was awarded a Medal of the Order of Australia in the General Division (OAM) for service to the performing arts. He is the ambassador for Music: Count Us In, an initiative of the Australian Music Council, and hosts the annual Schools Spectacular on the Seven Network.
He continues as Creative Director for Australia Day in NSW, hosting the Australia Day Live concert in 2019 and 2020 and returning in 2022.
WILLIAM BARTON – Australia Day 2022 Creative Consultant and performer
The Australia Day of Council of NSW is working with composer, producer, multi-instrumentalist, and vocalist William Barton to further enhance Australia Day in Sydney programming. William is widely recognised and respected as one
of Australia's leading yidaki (didgeridoo) players and composers.
William was instrumental in the opening segment of the 2021 Australia Day Live broadcast 'Virtual Warrane'. He created a musical score for the segment and brought in long-time collaborator, Iva Davies, to perform a stunning rendition of Great Southern Land.
In 2022, William will once again be hands-on, creating and performing a hypnotic Australia Day Live opening segment combining exquisite virtual reality technology by Brett Leavy with performers on stage under the summer night sky playing to audience members. William will also guide the WugulOra Morning Ceremony at Barangaroo, one of the Australia Day program's key opening ceremonial events.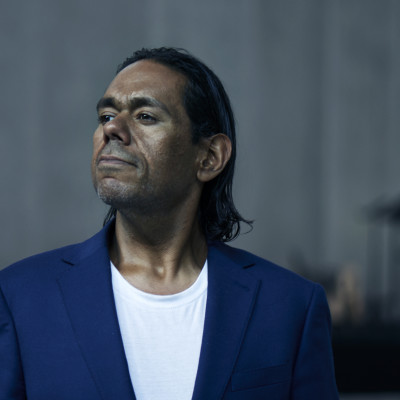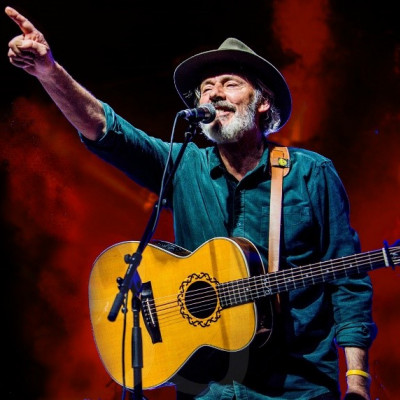 SHANE HOWARD – Australia Day Live performer/Solid Rock
Shane Howard has played for Prime Ministers, Aboriginal Elders, and environmental campaigners, from concert halls to protest sites and remote campfires. He's been a guest artist for Bob Dylan, Neil Young, Jackson Browne, James Taylor, and Carole King.
His iconic song, 'Solid Rock, Sacred Ground', lit a fire for the rights of Aboriginal people in Australia 40 years ago. He's released 14 solo albums, three Goanna albums, a Two Songmen album with Neil Murray and featured in numerous compilations.
In 2016 he was appointed a Member of the Order of Australia for significant service to the performing arts.
CASEY DONOVAN – Australia Day Live host and performer
After a meteoric rise to fame at the age of 16, Casey became the youngest ever winner of Australian Idol in 2004. Over the last 17 years, Casey has made her mark not only as a musician, but also in the areas of stage, screen, presenting and writing.
Casey is a multi-award winner and nominee who hosted and performed at Australia Day Live in both 2020 and 2021. Casey is currently working on new music to be released in 2022 and a few more surprise announcements, including a return to musical theatre.
We look forward to Casey's show-stopping performance and the energy she brings to being a concert host. "Music brings people together and is a way to unite community and move forward as a nation," Casey says of her Australia Day Live involvement.
@caseydonovan88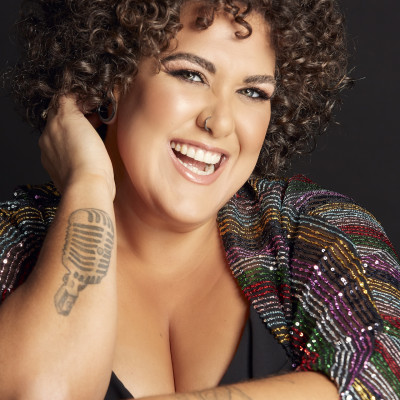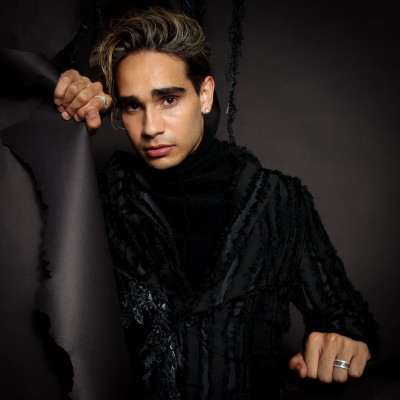 ISAIAH FIREBRACE – Australia Day Live performer
Isaiah has an incredible story. He attended high school on the banks of the Murray River and went without food to fund the six hours of travel required to get to his singing lessons each Saturday. Despite the hardship experienced by so many First Nations people, Isaiah knew that one day he would be an international recording artist.
Over the past three and a half years, the talented teen has transformed from a smalltown singer to the most streamed First Nations pop artist in the world.
Along the way he's won The X Factor, represented Australia at the Eurovision Song Contest (finishing in the top 10), and is signed to Sony Music Australia. Isaiah, a proud Yorta Yorta man, was part of Australia Day Live in 2020 and is making his return in 2022.
EMMA DONOVAN – Australia Day Live performer/ Solid Rock
Emma Donovan grew up singing church songs with her grandparents on the north coast of NSW.
She has toured and recorded with many of the mainstays of Indigenous music, from Archie Roach to Dan Sultan and was a leader of the Black Arm Band project.
It was in The Black Arm Band that Emma met members of The Putbacks and their journey together began.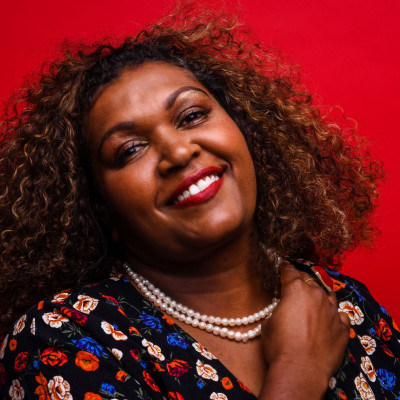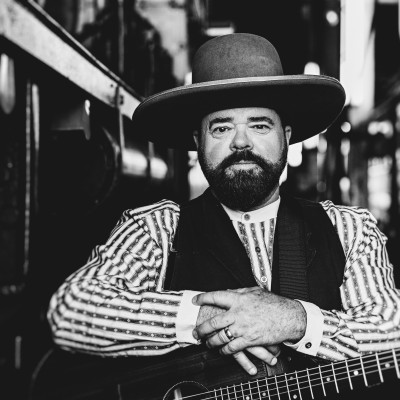 ANDREW FARRISS – Australia Day Live performer
Andrew Farriss AM is considered one of the world's most revered songwriters, having written, produced,
and performed music across the globe for more than four decades.
As the co-founder, key songwriter, keyboardist, guitarist and backing vocalist for the Grammy-nominated
and multi award-winning band INXS, Andrew is responsible for songs that have ingrained themselves into the psyche of generations of music fans.
Most recently, he embarked on his own country solo career, exploring stories of the heartland of Australia and America. In January 2020, Andrew was honoured with a Member of the Order of Australia in recognition of his contribution to the arts within Australia.
JON STEVENS – Australia Day Live performer
Jon Stevens is recognised as one of Australia's most talented rock musicians. He has had phenomenal
success as a solo artist and was also the lead singer of major rock acts Noiseworks, INXS and Dead Daisies.
Stevens' career has gone from strength-to-strength: a recordsmashing debut at age 16 with two consecutive No.1 singles in his New Zealand homeland. He also enjoyed huge hits in Australia as lead singer with Noiseworks.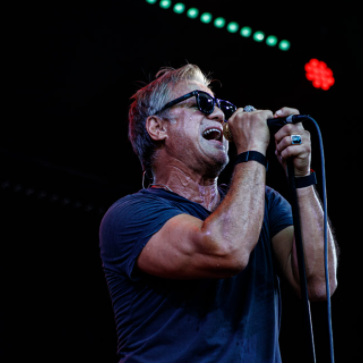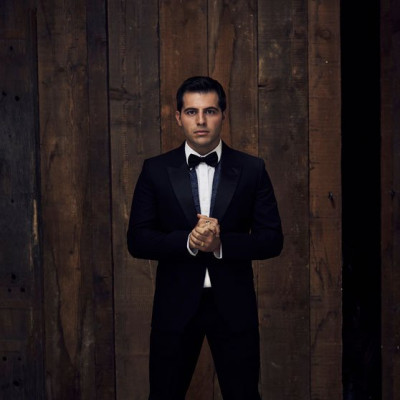 MARK VINCENT – Australia Day Live performer
Singing from the age of 15, Mark Vincent has gone on to become one of Australia's most beloved tenors, having released eight #1 ARIA Classical Crossover Albums, several Aria national chart releases, and having earned accolades both nationally and internationally.
Mark has been featured as special guest and performed together with International soprano Katherine Jenkins on her European tour, performing iconic venues including, The Royal Albert Hall in London. He performed with Britain's Got Talent, multimillion selling artist, Susan Boyle at the BBC proms in Ireland. He has also toured and recorded with Australia's leading lady of the theater, Marina Prior.
Mark will be doing his first national tour with The Australian Symphony Orchestra starting March this year. He's sold over 500,000 No.1 albums in Australia and is about to release his 10th album with Sony Music.
JOSH PITERMAN – Australia Day Live performer
Josh Piterman was the most recent Phantom in the brilliant original West End Production in London, prior to the COVID shutdown. He was recently announced to return as Phantom in the upcoming Sydney Opera House season.
Josh is an established Australian musical theatre performer and classical crossover artist whose other credits include playing Gerry Goffin in Beautiful and lead roles in West Side Story, Cats, Blood Brothers and Hairspray.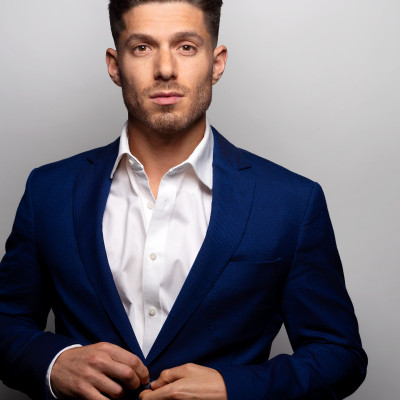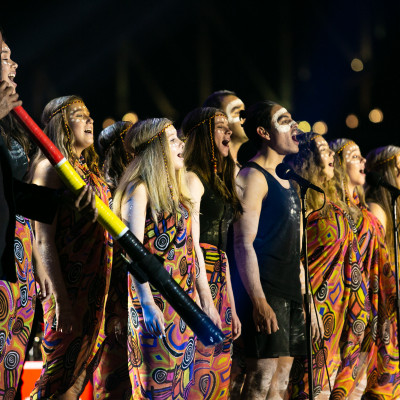 KARI SINGERS
– For 10 years, the KARI singers have participated in the Australia Day Sydney program
KARI is a longstanding Community Partner of the Australia Day Council of NSW program, performing at significant events like the WugulOra morning ceremony and Australia Day Live. They joined the program in 2013 and share the Australia Day Council of NSW's vision of establishing a forward thinking and inclusive agenda for our national day.
The KARI Foundation was established in 2017, with the support of KARI Limited. The aim of the KARI Foundation is to continue making positive change in the Aboriginal community by Aboriginal people, in new and innovative ways.
KARI Foundation is an Australian not-for profit and an Aboriginal established organisation being led by approximately 80% Aboriginal employees.
KOOMURRI DANCERS – Australia Day Live and WugulOra performers
Koomurri delivers world-class performances, cultural workshops, art installations and team building programs to corporate, medium and small businesses; schools, pre-schools, colleges, and universities; governments, government departments and NGO's; sporting bodies and clubs, the film, arts and modeling industries.
Koomurri are key to the WugulOra Morning Ceremony at Barangaroo and the Australia Day Live concert at the Sydney Opera House on Australia Day.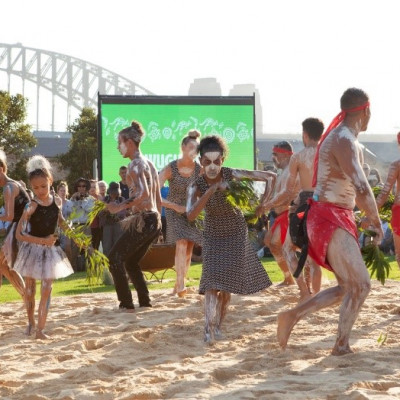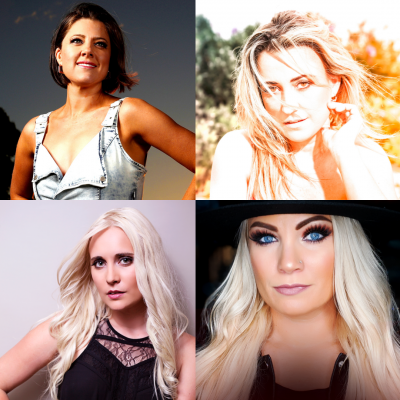 TRUE BLUE – Amber Lawrence, Kirsty Lee Akers, Aleyce Simmonds & Hayley Jensen
Multi-award-winning country artists Amber Lawrence, Kirsty Lee Akers, Aleyce Simmonds and Hayley Jensen will perform their all-female version of True Blue, an iconic national anthem alternative by the legendary John Williamson.
Released in July 2020 to honour and uplift our frontline workers both in health and emergency services, the song resonated quickly, hitting the top of the country charts, amassing over 1 million views on Facebook within two weeks and winning a Golden Guitar for 'Vocal Collaboration of the Year'.
Originally recorded and released by Amber, Kirsty, Aleyce and Nashville based ex-pat Dianna Corcoran, due to COVID and travel restrictions, Hayley has graciously stepped in to fill Dianna's shoes for this special Australia Day Live performance. View the video HERE
"What a nice surprise, who would have thought that True Blue could sound so sweet!" John Williamson
Subscribe to avoid FOMO
Subscribe to stay up-to-date with all things Australia Day.
The 2021 Australia Day Live concert saw for incredible music and live entertainment from Sydney Harbour, including performances from Casey Donovan, Dami Im, Mitch Tambo, Todd McKenney, tenor Lorenzo Rositano, and world-renowned didgeridoo player William Barton. Broadcast: ABC TV.
Highlights
Browse photos from the Australia Day Live 2021.
Important information
Being COVID Safe is a responsibility we all share
Practice safe behaviour wherever you go. Check nsw.gov.au/covid-19 for health and wellbeing advice, case locations, symptoms, testing clinics and what you can and can't do under the rules.