Wentworth Rotary Community Op Shop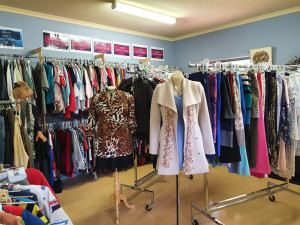 The Wentworth Rotary Club Community Op Shop has been helping the community since 2014.
Run by volunteers, it works to collect, sort and recycle pre-loved clothing and household goods,
preparing them for sale. The funds raised are then used to help regional sporting clubs, schools and other community organisations across Wentworth with an estimated $85,000 raised so far. In smaller regions, access to funding can be difficult to come by and the funds raised by the Op Shop helps ensure they can stay open and serve the community.