Tracy Sorensen
Bathurst Regional Council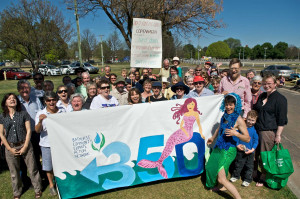 Concerned by the way global climate change could impact her Bathurst community, Tracy Sorensen was driven to seek action and put her skills as an author and journalist to good use.
Tracy is involved with numerous grassroots campaigns and is also a founding member of The
Bathurst Community Climate Action Network (BCCAN) which seeks to integrate climate adaptation strategies when addressing local environmental issues.
Tracy has written a weekly climate change column in the Western Advocate and worked tirelessly to educate the community on the threat of climate change.
Tracy's enthusiasm and commitment to the cause are strengthened by her public speaking abilities, her role as an educator and her astute knowledge of the media landscape.