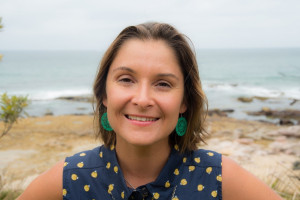 Sarah-Jo Lobwein is marine scientist and conservation educator who is driven to reduce plastic pollution. She has experienced the pressure marine and coastal environments face firsthand, and believes education is essential for change.
Growing up in the stunning waters of the Sutherland Shire, Sarah-Jo founded Ocean Tidings, Plastic Free Sutherland Shire and SO Shire. Through her organisations, her work, initiatives and projects, Sarah-Jo inspires, educates and encourages people in the Sutherland Shire Community to reduce waste and live a more sustainable lifestyle.
Whether it's through reducing marine pollution or looking for ways to reduce disposable plastic consumption, her efforts are stopping our oceans from drowning in plastic.