Petra Richter
Snowy Monaro Regional Council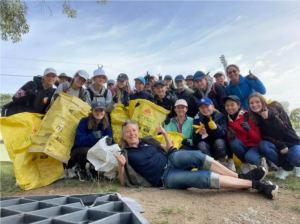 The Snowy Mountains region is a pristine natural wilderness and Petra Richter is doing her best to ensure it stays that way.
Petra promotes environmental protection through 'chemical free' cleaning products to save waterways, formed a community group to clean up roadside rubbish and provides education on better product choices to help reduce waste. She also recycles bottles and cans with Return and Earn, raising funds for Jindabyne Central School and rallying students to get involved in the project.
Petra's community connections and her fun nature continue to inspire and motivate volunteers to protect the environment.