Lions Club of Coleambally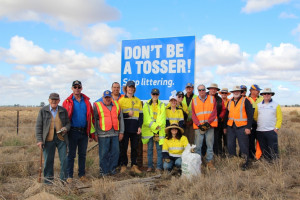 Every six months, the Lions Club of Coleambally pick up rubbish from a 34km stretch of road along the Kidman Way. This roadside clean-up encourages young people to care about the environment and play an active role in their community.
In 2021, agriculture students from Coleambally Central School lent a hand, with 30 Lions and students collecting enough rubbish to fill three large trailers and several utes.
Funds raised on the day were given to the students to support future agriculture projects.