Judith Love
Port Macquarie-Hastings Council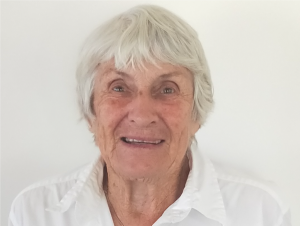 Judy Love has been a champion for the Bonny Hills environment since 1974, when she and her husband Fred first began holidaying in the area.
Described as the 'ultimate Eco Warrior' Judy initiated and was the inaugural President of Bonny Hills Landcare Group and has contributed to many local environmental projects. These include partnering with the local council to reduce bitou bush and lantana to a manageable level, with minimal impact on native flora and fauna. She has also worked tirelessly to ensure accessible pathways around the Grants Head area so that all residents can access its floral wonders and amazing sea views.
Judy also contributed to a bi-monthly community newsletter for the last 12 years to assist in educating the community about environmental weeds and bee attracting flora.