Hampers of Hope Project Griffith Meals on Wheels
2021 open category winner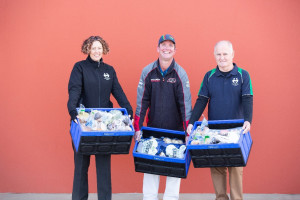 Hampers of Hope is a local organisation based in Griffith. They rescue food from local supermarkets, farmers and businesses that would otherwise end up in landfill, preventing it from generating harmful methane gas. Hampers of Hope diligently strive to minimize food wastage and give to those who are desperately in need.
Volunteers collect in excess of 400kg of food per day and create over 130 hampers per week, providing hundreds of meals to local families in crisis including those who are homeless, refugees, asylum seekers or victims of domestic violence. Hampers of Hope also provide meals to the local women's refuge, school breakfast programs and church groups.
The variety of fruits and vegetables in the hampers mean that many of the families are able to fulfil their nutritional requirements with foods they wouldn't normally have the opportunity to buy.