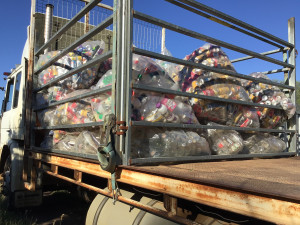 The Gulargambone Lions Club work tirelessly to reduce waste and preserve the environment for future generations to enjoy.
Led by their Chairman, Mr Colin Ryan OAM and ably assisted by his two "right hand men", Allan King and Ian Lambell, the Lions Club collect cans, bottles and batteries for recycling, with everything put to good use.
The money that's raised from the recycling goes back into the community, helping to fund projects in the area, including planting trees around town.
After the severe drought that the community has experienced, the trees are a welcome sight in the community and highly appreciated by the residents.
Even with only 23 members, Colin Ryan and the Gulargambone Lions Club are making a big difference to Gulargambone.