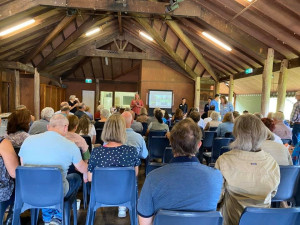 Chris Jackson has been President of Wollombi Valley Landcare Group for over six years. During that time, he has worked tirelessly to improve the environment of the Wollombi Valley.
Chris has dedicated thousands of hours volunteering for Landcare and gained crucial Local Land Service grants that have helped eradicate noxious weeds in the area.
Chris is supportive of local events and causes such the Laguna Volunteer Bush Fire Brigade. He has also been working with the Australian Wildlife Conservancy to map the post-fire recovery rates
amongst species of fauna. Chris's approachable, patient, impartial and supportive leader style has been a positive force in the local community.