2021 Young category winner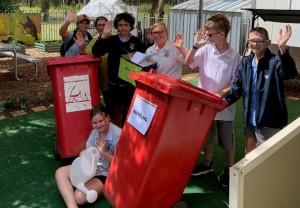 For more than 10 years, the Coonabarabran High School D7 Support Unit Class has run the school's recycling program. Just one of three small classes, the D7 Support Unit has students who live with disabilities and require different learning environments.
The students enter classrooms and offices, respectfully collect the recycling boxes and transfer them to the collection centre. They also take part in eco-sustainability programs and recycling efforts, inspiring the whole school and making a big contribution to the Return and Earn program. Their efforts are a timely reminder that our planet's resources are finite and every one of us can make a positive difference to conserve them.